Milan Digital Guide For Food Lovers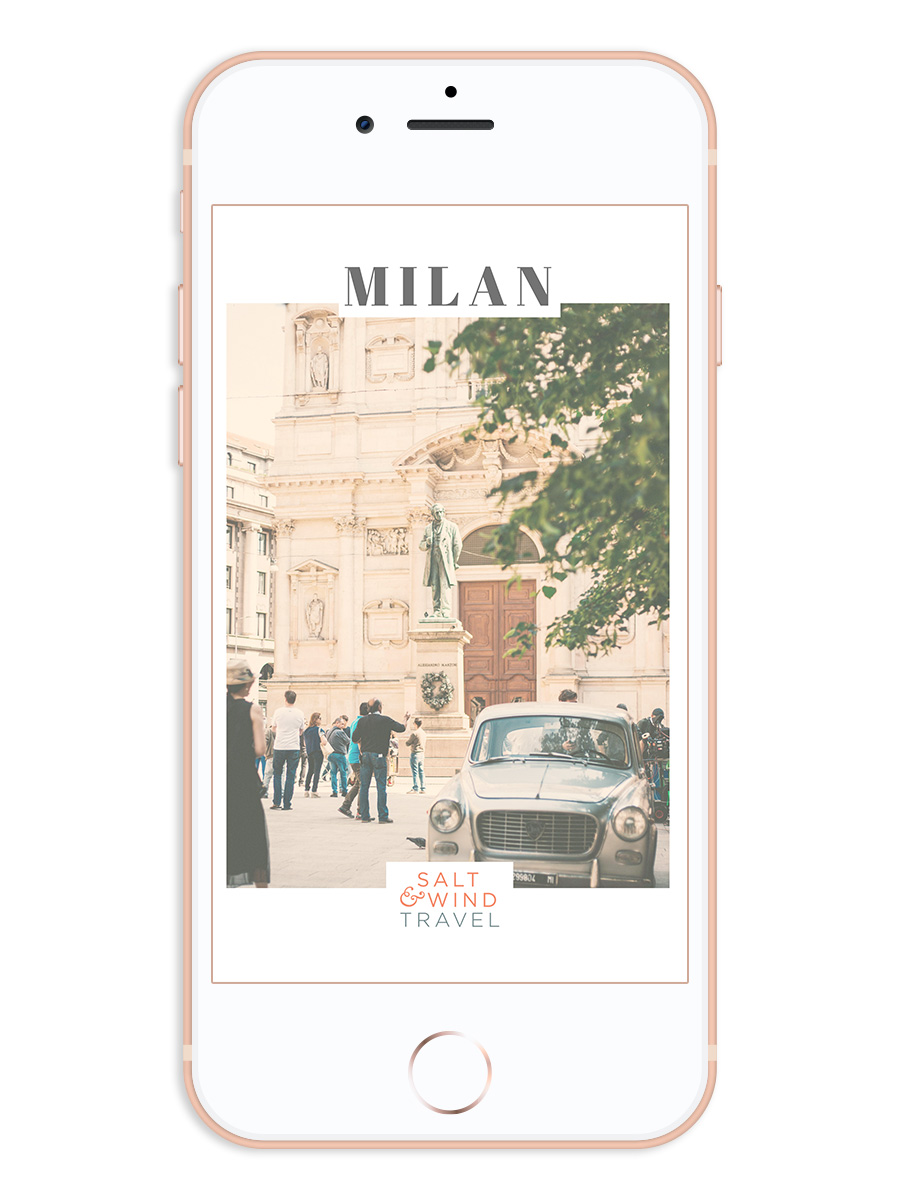 Milan Digital Guide For Food Lovers
One of our favorite spot in Italy right now? Milan, no question about it!
Our first group tours started in Milan because it's an Italian city that's creative, unique, and yet 100% Italian. The only problem is that most people spend just 24 hours circling the Duomo and don't really get into all that makes Milan so special. This Salt & Wind Milan Guide is for the traveler who wants to dive deeper into the Italian city's culture, food, and everything local.
From things to do to what to eat, here is our must-get guide to Milan, Italy. Just download the guide to your smartphone so you can have our tips in your pocket (well, on your phone) while you explore! In this downloadable, 100-page digital travel guide, you'll find a countdown of essential Milan travel tips such as:
10 lesser-known facts about Milan

9 must-see sights

8 must-eat classic foods

7 essential restaurants

6 helpful Italian sayings

5 boutiques to shop local

4 Instagram-worthy photos spots

3 aperitivo cocktails spots

2 walks worth your time

1 splurge and 1 steal

The most common travel tips our private clients ask us

Three incredible boutique hotels

Five day trips

And a Google map showing all spots mentioned in the guide
Note: This publication will be available for immediate download and sent to your email as an ePUB document for Apple users. Please make sure you have Apple Books installed so you can best view this document. Are you an Android user? Click here to get a format that works best for your device! Having additional questions? Email us at travel@saltandwind.com for help!