Mexico
No exaggeration, Mexico is one of or all-time favorite places on earth to travel. From the history and culture to the incredible handmade goods, delicious food, and creative spirit, we're always inspired when we travel there. Here are some of our favorite fashion, decor, and food items that are all from or inspired by Mexico!
Most of the time, we detest cocktail mixes. This Michelada mix from famed Los Angeles restaurant Guelaguetza is not one of those times. Use this mix to make seriously delicious pitchers of the classic Mexican beer cocktail the Michelada — just be sure to keep plenty on hand because it's delicious.
Huaraches aka woven leather sandals are as classic as it comes regarding Mexican footwear. This pari from Chamula are made modern thanks to the fun mustard yellow color but still honor tradition since their handmade by Mexican artisans.
There are a lot of cookbooks we love for Mexican food but this tome is a great place to start. Bring the tasty culinary traditions of Mexico into your own kitchen with this cookbook filled with classic Mexican recipes.
This classic scoop neck tee is playful thanks to the addition of "Guera." Mexican-Spanish slang (that's not offensive, we swear!) for a white girl, it's a tongue-in-cheek way for you to show your love for Mexican culture.
Mexican chocolate is one of our favorite things to cook with for everything from mole sauce to hot chocolate and desserts. This pue cacao collection but Taza has a variety of different flavors, and would make a great gift for your fellow Mexican food lovers!
When you should buy dessert instead of making it yourself? When dessert are adorably festive cookies like these! Embrace your fiesta vibes with these rich and delectable cookies!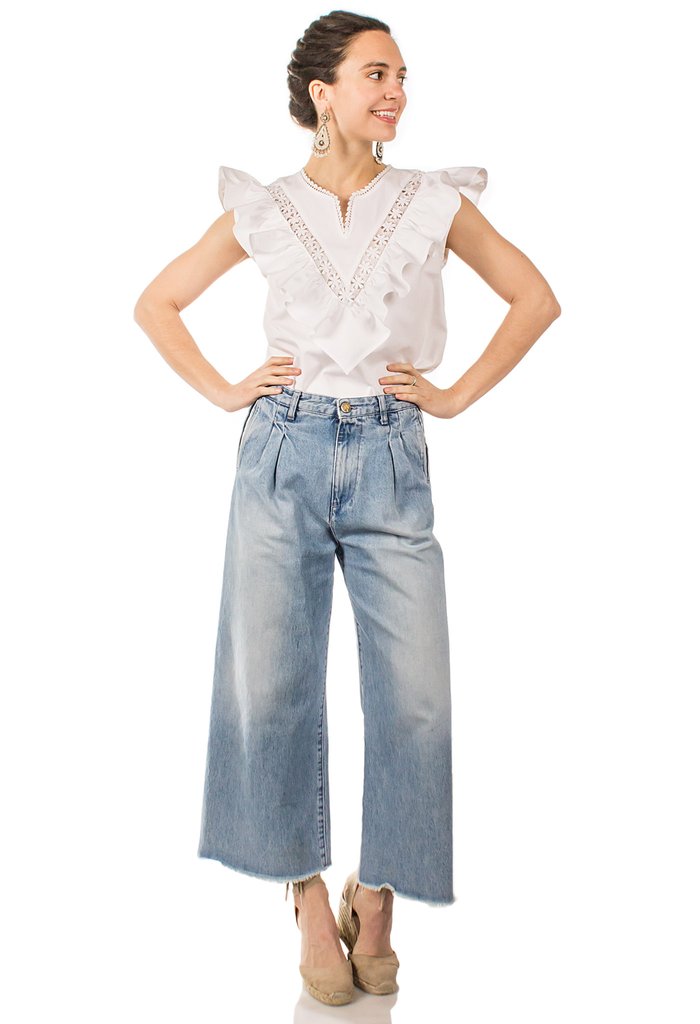 This ruffled cotton top is the perfect top for a summer day. It's from one of our favorite Texas boutiques that is dedicated to selling Mexican-inspired clothing that's a fun mix of classic, chic, and trendy.
How to make your homemade guacamole even more legit? Make it and serve it in a molcajete!
Channel some classic Mexican spiritual vibes with an "ojo de dios" or God's eye ornament. These colorful numbers from our favorite San Diego-based Mexican decor shop, Artelexia, are gorgeous on their own but we like them even more when a few are paired together.
This hand-crafted doll adds a playful and cultural touch to any gift-giving you are looking to do. Woven in Tijuana, this doll is made from local artisans.
We're fans of this lively and comfy chair since it reminds us of all of the colors found in Mexico.
The Oaxaca bag is truly one of our favorite wardrobe staples since it is such a flexible and sturdy bag. Not only is it reliable, but it is also trendy and stylish!
This wood painted sculpture adds some flavor and color. The best part - no one else will have this as it's an original!